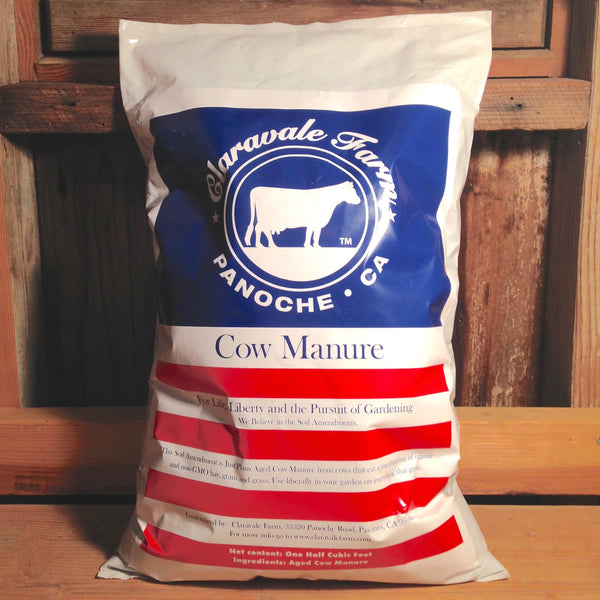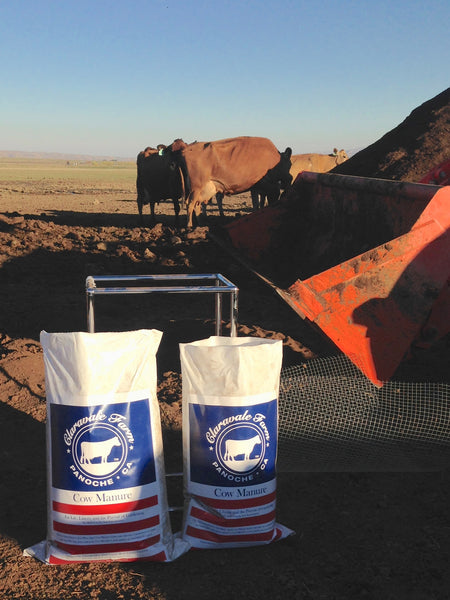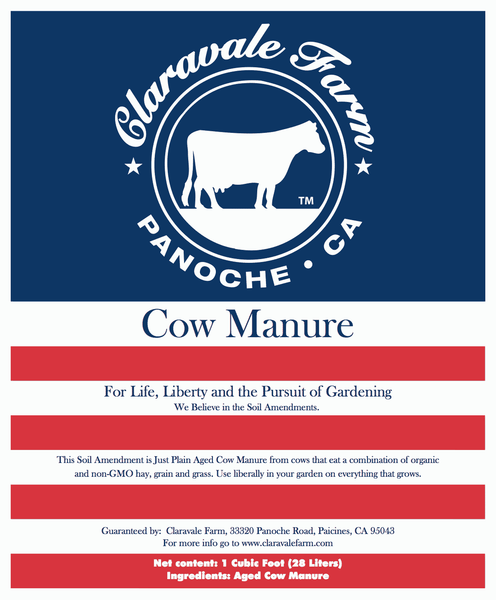 Claravale Farm Cow Manure Compost
Here at Claravale Farm we believe in giving you the very best food for your body, and now the very best food for your soil!  When you feed the soil in your garden, you are making a wise investment in your health, as ultimately the fruit and vegetables that you harvest provide you with food that's alive. This aged cow manure compost comes from healthy cows that eat a combination of organic and non-GMO alfalfa hay, grain and pasture.
Why not use chemical fertilizer?
Claravale Farm Cow Manure is aged and turned for at least a year which has the benefit of eliminating ammonia and any pathogens, as well as weed seeds.  The advantage that aged manure gives you is that you can add it directly to your garden at any time. 
Tell me more!
Aged cow manure is an excellent natural fertilizer containing roughly 3% nitrogen, 2% phosphorus and 1% potassium (3-2-1 NPK), as well as other important nutrients. One of the great things about it is that it releases these nutrients in a slow and steady way that plants love!  Manure helps to maintain the organic matter content of the soil which can improve soil structure and the moisture-holding ability of your garden. As you work it into the soil it will also improve aeration and break up compacted soils.  Consequently your plants will get more food, water and oxygen.  What more could a plant want? 
What our customers are saying
"We used your product mixed with our soil in our garden and saw a significant increase in chile production this year. In addition, we planted a citrus tree in a pot containing only your manure and are happy to report the once struggling tree is now flourishing. Thanks for turning us on to the manure."
— Adam & Paula